Here you can find some suggested resources: tantra workshops and teachers, as well as tantric and related reading and video resources.
Tantra Workshops and Teachers
Tantra workshops are a gentle yet powerful way to experience tantra in a group setting. In workshops you will share exercises with different partners, usually of the opposite sex. You can also participate with your partner and work mainly with each other.  Workshops contain elements like dance and movement, breath, meditation, touch and ritual. You can start with an evening talk or a one day workshop for a taste.
For an excellent London based tantra school, check out Diamond Light Tantra. Leora Lightwoman is a tantra teacher with a long experience and great skill in facilitating tantra courses. I especially recommend  her one day taster of tantra workshop, Tantric Gateway Day, as a very good and great value way of trying out/getting a taste of tantra. She also offers some tantric workshops online at present. If you like to see her talking you can also check her YouTube channel Diamond Light Tantra Courses.
Another tantra teacher that I especially recommend is Ma Ananda Sarita. She was one of the first tantra teachers in the UK and is a deeply skilled and inspiring workshop facilitator. She currently offers tantra workshops mainly in various countries in Europe. Her website Tantra Essence  offers interesting resources on tantra, including reading and workshops. Sarita also offers good quality and substantial online tantra courses, including on the theme of lovemaking, see here.
Books: Tantric and Related Reading
Below are some books I have read and can fully recommend to get you started on tantric reading. These can all be bought at Amazon.
Daniel Odier: Tantric Quest, an encounter with absolute love
This is a deep and exquisitely beautiful account of the author's tantric journey, mainly about the time he spent with his teacher, a tantric yogini on the Himalayas. Something far beyond the mundane speaks through the text.
Valerie Brooks: Tantric Awakening, a woman's initiation into the path of ecstasy
Interesting autobiographic account of experiences on the tantric path. The tantric practice that she engaged in was based on expanding pleasure with a partner. A real life account about the practice, her journey of personal transformation and opening, including kundalini awakening.
Ma Ananda Sarita & Swami Anand Geho: Tantric Love, journey into sexual and spiritual ecstasy.
Beautiful introduction to tantra from one of the main tantra teachers in the UK and her partner at the time. Spiritual, deep and practical. Detailed instructions for a wealth of tantric practices and meditations, mostly to be done with a partner.
Barbara Carrellas: Urban Tantra, sacred sex for the twenty-first century
Not so spiritual but quite spirited introduction to what it's all about. Inspiring how to do book on tantric and related practices. For solo tantric practice, paired tantric practice and "tantric BDSM". If someone can get you to try something from a book, then she probably can!
Jalaja Bonheim: Aphrodite's Daughters, women's sexual stories and the journey of the soul
Nourishing and deep sharing, telling the real life stories of extraordinary and beautiful women, their journeys of growth, joys and sorrows, and profound reflection on these.
Barbara Keesling: Sexual Healing
Encouraging and very practical book on how to heal many sexual difficulties from an academic who is also a long term practitioner in the field. It is a comprehensive approach to sexual problems from premature ejaculation and erection difficulties to lack of arousal, pleasure or orgasm. Lots of exercises, to be done with a partner or solo.
Video Resources
Videos can be a great way to learn about sexuality, helping to deepen your experience and develop your skills to give pleasure to yourself and your partner/s. There is a lot to learn that they don't teach at school – but would be so good if they did! Below are links to two websites that offer cutting edge material, drawing from recent scientific research, work of pioneers of conscious sexuality as well as traditional sources like tantra.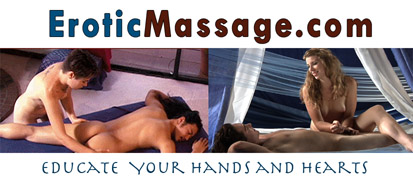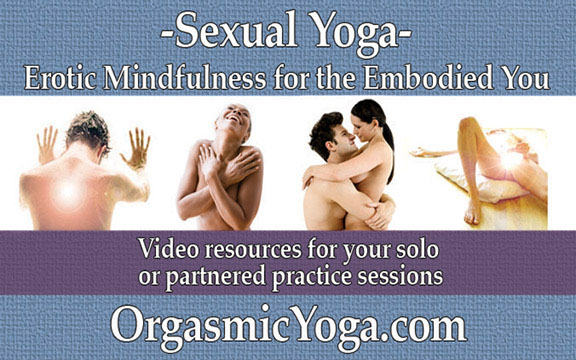 On Prostate Health
Prostate and it's well being are important for men's sexual functioning, and especially for maintaining good erection with ongoing years.
Doctor Mercola has interesting and in depth information about many health issues. This includes material on prostate health. For example Peter Starr did good research and survived prostate cancer with complementary means only. Starr studied the field with top specialists and made a documentary of what he found.
Prostate Massage and Health is another interesting resource. It gives very practical and hands on guidance on how to heal various prostate problems oneself. The main method it promotes is massaging prostate and adjacent areas. The author claims a wealth of practical experience, including healing himself of chronic prostatitis.